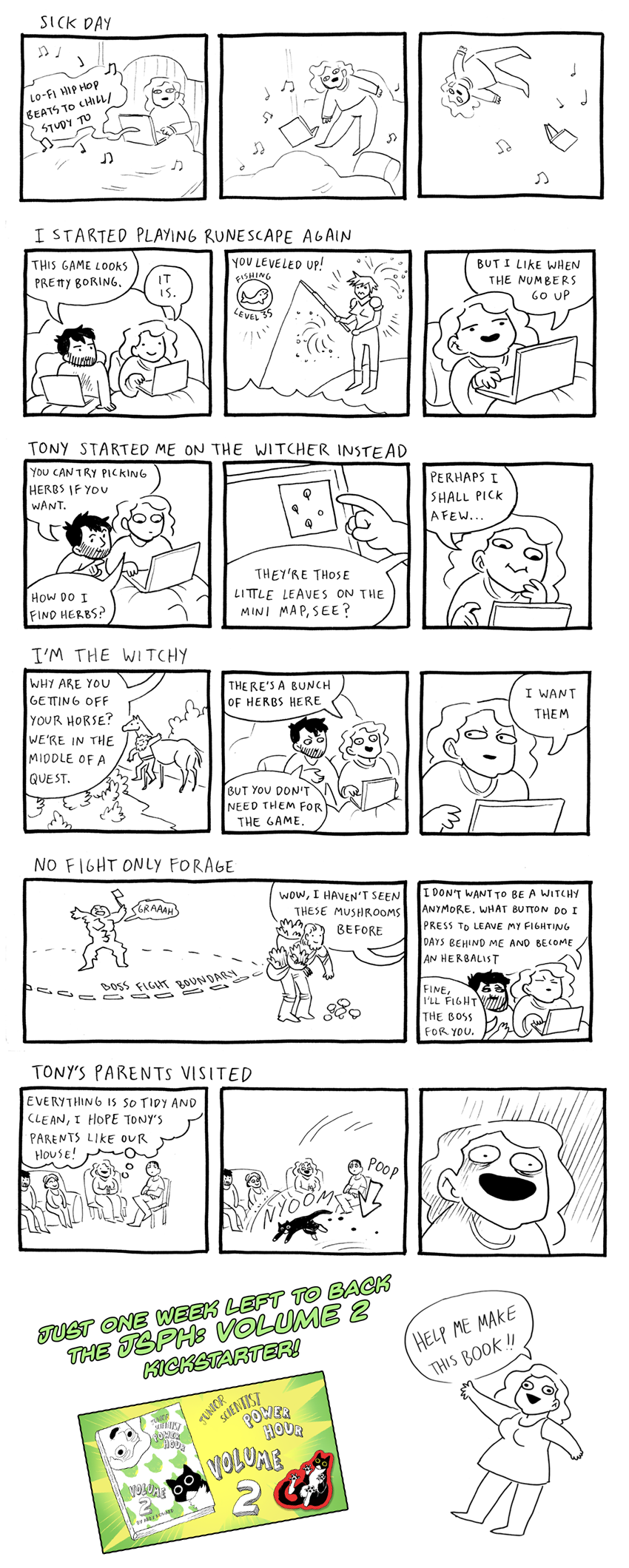 In which I play a Video Games. I am not one who Games, but I have enjoyed the Witchy 3 very much!! And now I have a house in Runescapes, which brings me great comfort.
Also it's the LAST WEEK to back the JSPH: Volume 2 Kickstarter! We just passed $26k yesterday and are so so close to funding :O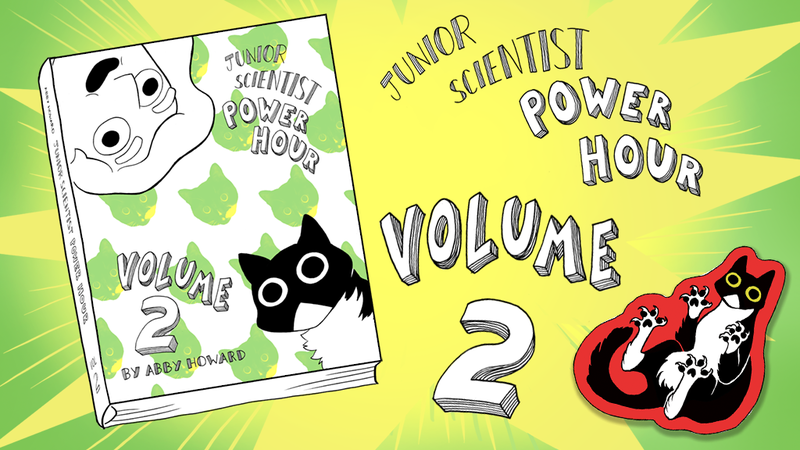 There will be more original comic pages tiers added this week, and once we fund I'll reveal the rest of the stretch goals. Thanks to everyone who has supported thus far!