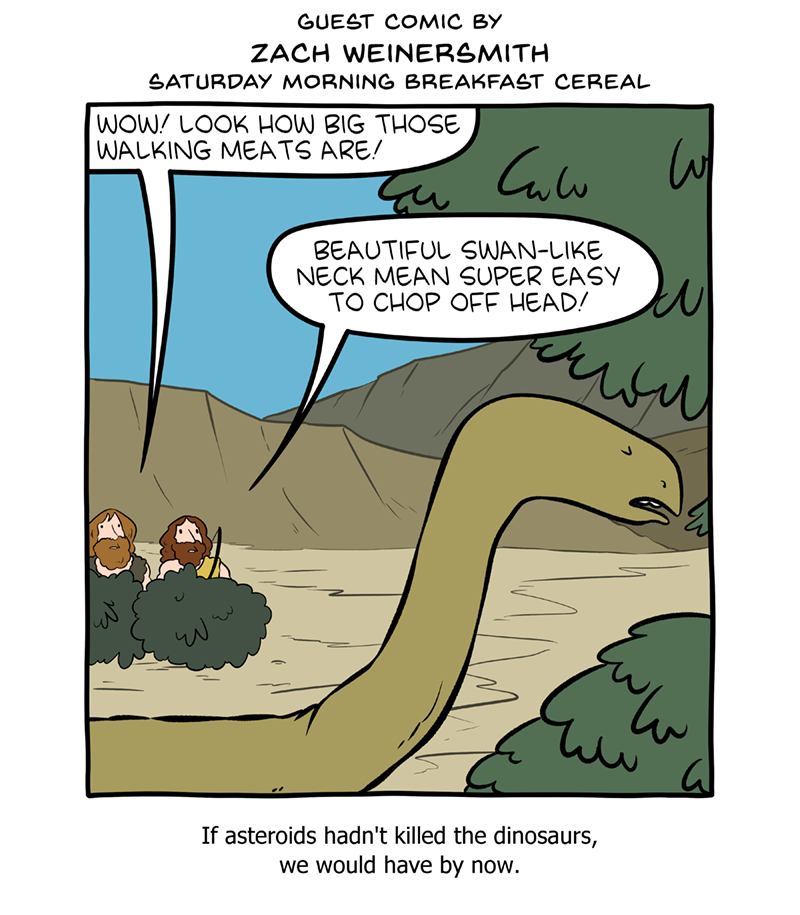 Last but not least-- a man who needs no introduction, Zach Weinersmith, the creator of Saturday Morning Breakfast Cereal and so so many amazing books!
A huge thanks to Zach and all the other folsk who supplied such lovely comics for the second and final volume of Junior Scientist Power Hour.
JSPH has officially retired, but I'll still post journal comics from my Patreon from time to time (my Patreon is going to be revamped next month, as well!)
Thanks to everybody who's ever read JSPH. It was my first webcomic, and without your support, I wouldn't have fulfilled my lifelong dream of being a full-time cartoonist. I can't express how much that means, and how important you all are to me! I hope you all enjoy what I have in store, and know that you were instrumental in allowing it to come to fruition.