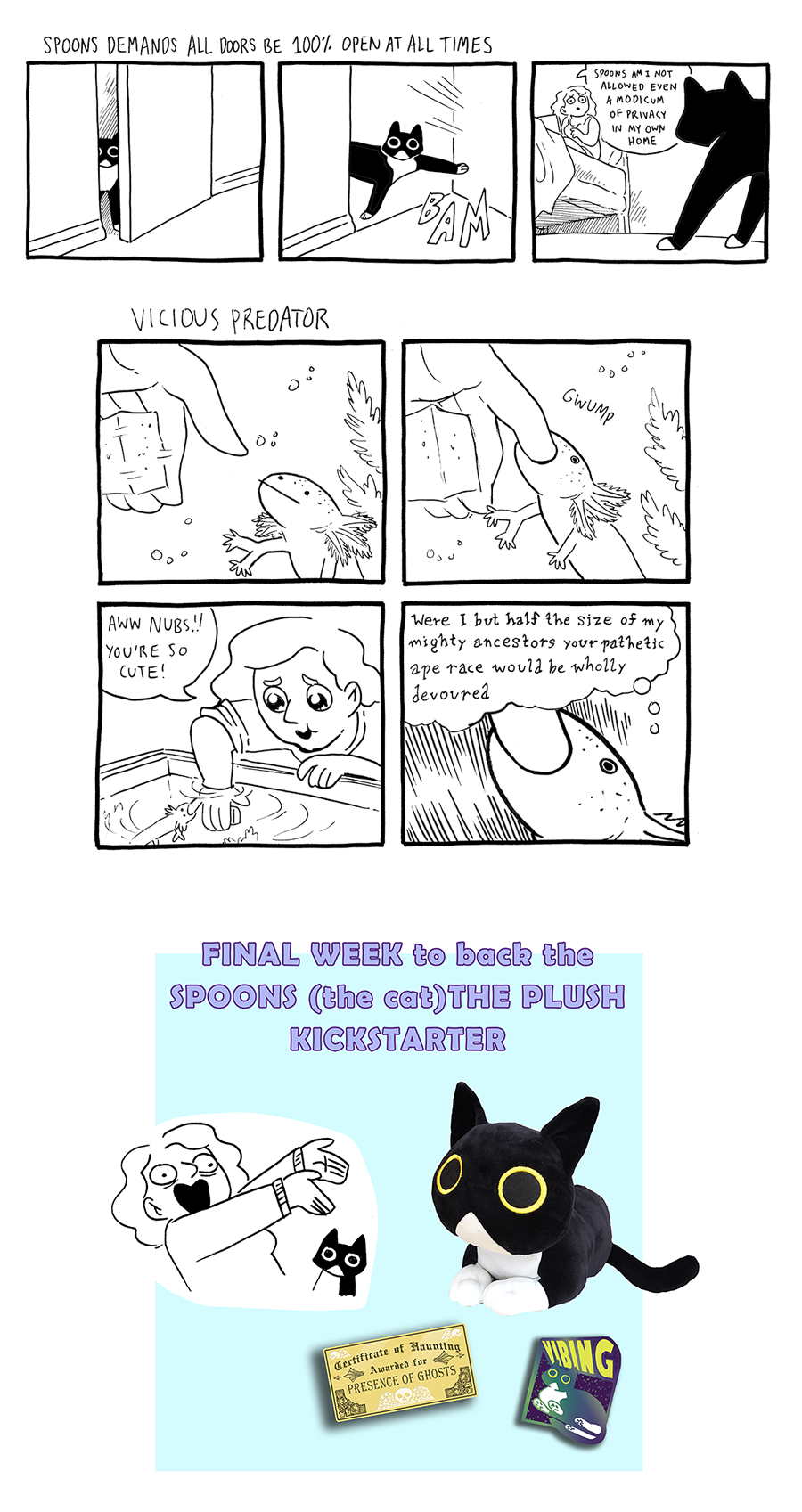 A couple little comics about my beloved pets today~
This is the first comic to feature Nubs! He's an axolotl with two arms on one side and I love him very much.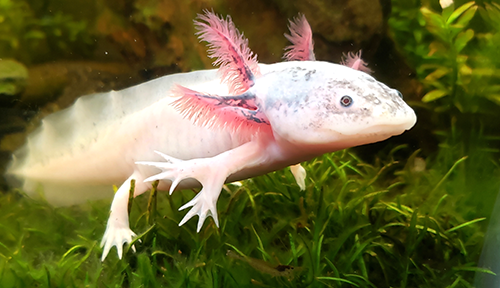 PS-- The Spoons (the cat) the Plush Kickstarter is in its FINAL FIVE DAYS. The campaign will wrap up next Wednesday morning, so if you're interested in a plush, back now or forever hold your peace.