THAT'S RIGHT! Volume 2 is finally being collected! You can follow this link to back the Kickstarter and get a lovely and huge book, plus some sweet rewards. It contains almost all the comics since April 2015, including Junior Paleontologist Power Hour, the two mini comic collections, four years worth of hourly comic day strips, and hopefully some very special guest comics. Such as one from Amy T Falcone of Acquisitions Inc fame!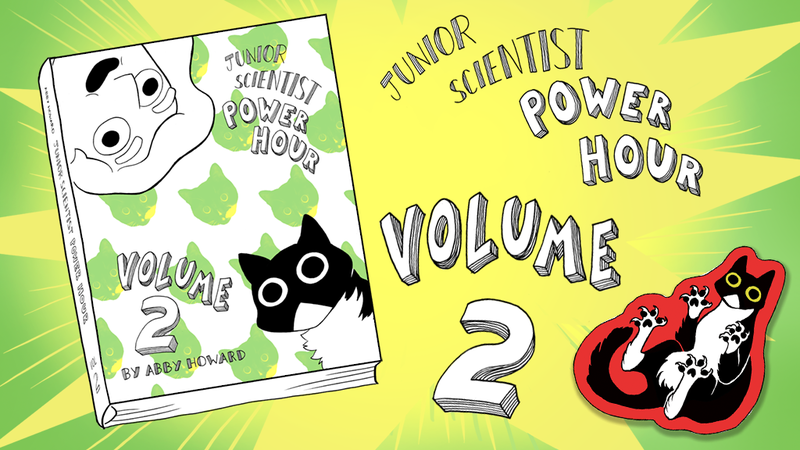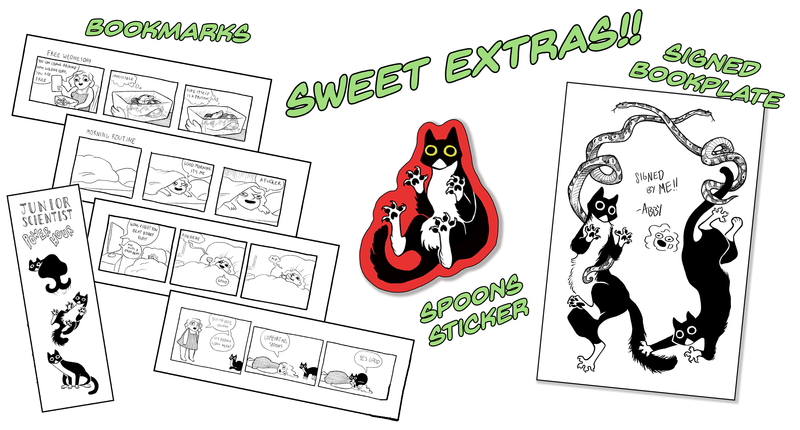 Don't those look nice??
There are also several teirs through which you can get ORIGINAL COMIC PAGES from some of my personal favorite strips, such as Hey You Heard About This Eclipse Or What, The Beast Within, and Summer Heat.
And there's even a tier where you can get original art made by my beloved cat, Spoons! This Kickstarter truly has it all. So back it mayhaps?!