Just a few journos for you this day! I wish I didn't overanalyze every interaction I have with other humans!! Anyway here's photographic evidence of Spoons staring at me through a crack in the door on the other side of the house, unblinking: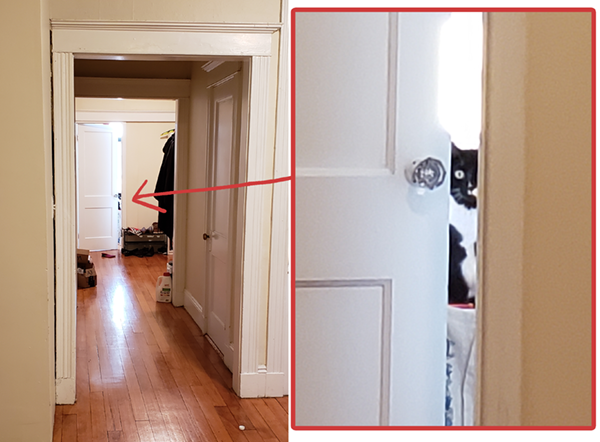 ALSO! BACK MY KICKSTARTER!! In the first week we passed the halfway point and are well on our way to the goal :D
The original art tiers are getting snatched up like nobody's business, I had to add nine more after the first couple days. You can now get all the original pages from Creepy Tales, House Hunting, Toronto Visit, three different years of hourly comic day, or ALL THIRTY-SEVEN ORIGINAL PAGES from my short horror comic, The Door In The Kitchen.
Plus all the other neat rewards, like the Spoons sticker, bookmarks, or signed bookplate. Check it out why dontcha?